Non-gender beauty
Yang juanjuan
Date:2020.06
Visual celebrity based on gender performativitiy Motion posters


当今的社会,虽然出现了更多元化的性别表现,但跨性别者、无性别者等性少数群体仍然存在着许多不公平对待的现象。假设能通过设计的力量,构建未来的一个虚拟主体人物的生活,展现对于未来性别发展的可能性,我相信人们能够有更多对于性别不一样的看法,从而性少数群体能够获得正名。

通过"我"作为性格的蓝本,构建一个性格放大的虚拟角色:"杨娟娟",一名社交网络红人,生活在一个没有性别标签的未来环境中。通过运营杨娟娟的社交账号,展现一个没有性别标签的未来人的生活状况、参与活动、评论发表,共同构建我对于未来基于性别表演论下的未来发展和对于人类性别的思考。

借助朱迪斯巴特勒性别表演论,构建一个虚拟的社会背景,在这个背景中人们不会被打上性别的标签。并且从这个社会背景中建立一个无性别、具有明显性格特征和穿衣风格的"未来人"。通过设计、策划、运营这一个无性别者的生活方面,构建整个毕设的框架。

我希望通过"杨娟娟"展现未来人类更多元的性别选择。我就是我,不一样的烟火,勇敢的做自己,我们每个人都是生活的主角。


In today's society, although there are more diversified gender expressions, there are still many unfair treatment phenomena among the transgender, asexual, and other sexual minorities. If we can construct the life of a virtual subject in the future through the power of design, and show the possibility of gender development in the future, I believe people can have more different views on gender, so that the sexual minorities can get the right name.

Through "I" as the blueprint of character, we build a virtual character with enlarged character: "Yang JUANJUAN", a social network celebrity, who lives in a future environment without gender label. Through the operation of Yang Juanjuan's social account, we can show the living conditions, participation in activities, and comments of a future person without gender label, and jointly construct my future development based on gender performance theory and my thinking on human gender.

With the help of Judith Butler's gender performativity theory, this project constructs a virtual social background in which people will not be labeled as gender. And from this social background, we should establish a "future human" who has no gender, obvious personality characteristics, and dressing style. Through this project, planning and operation of this aspect of asexual life, build the framework of the whole design.

I hope that through "Yang Juanjuan", we can show more diversified gender choices in the future. To be yourself, That would be me, the peachy unique me! each of us is the protagonist of life.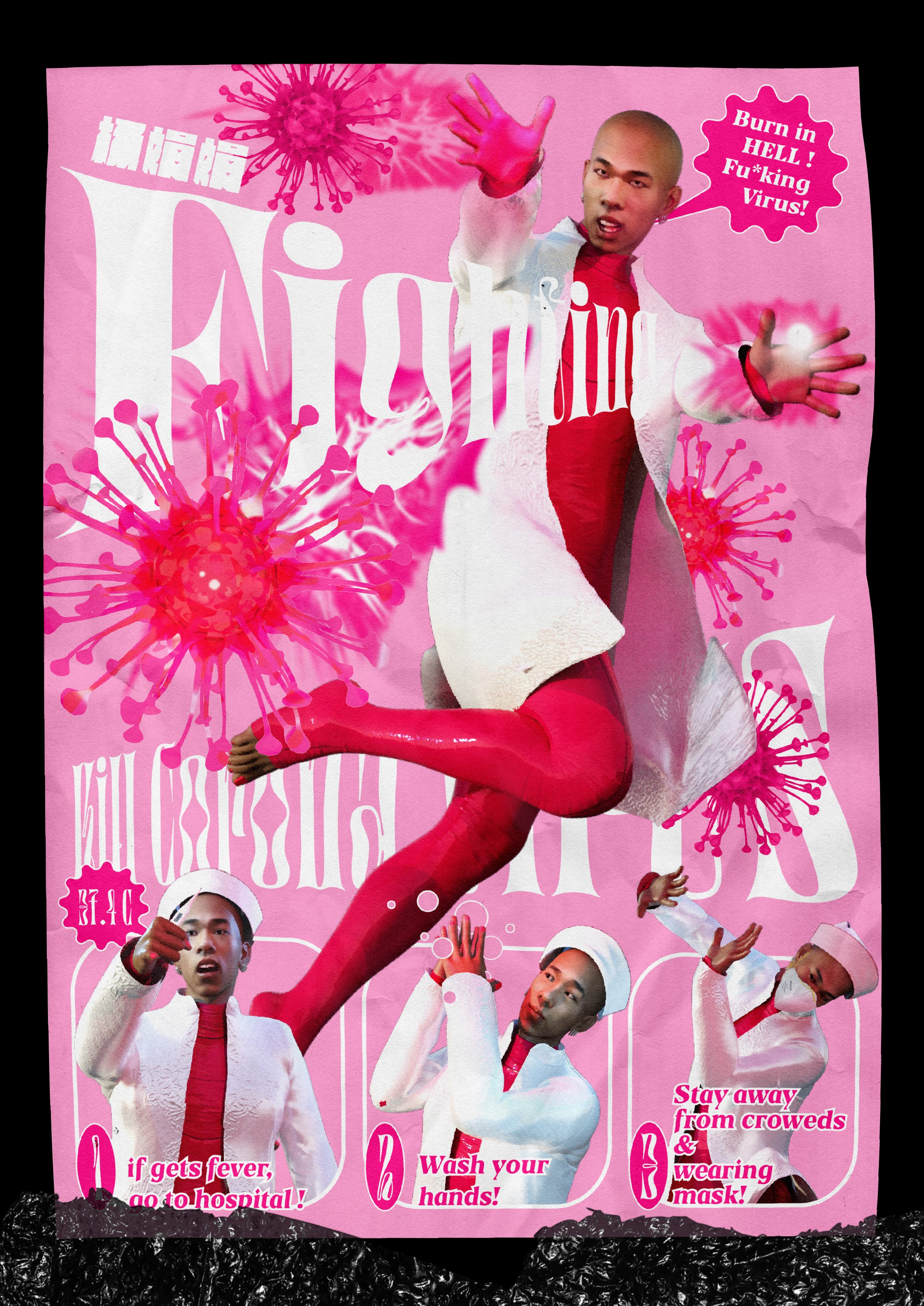 (1)BALANACIGA X YANG JUANJUAN:

2040年春季时尚系列。这一期春季时尚系列宣扬无性别的裙子服饰,男性和女性都可以自信穿着,不受拘束。我们不定义性别,我们只做裙子的主人。

Spring Fashion Collection 2040,promoting gender-neutral skirts, so both men and women can wear them confidently and without restraint. We do not define gender, we only do the master of the dresses.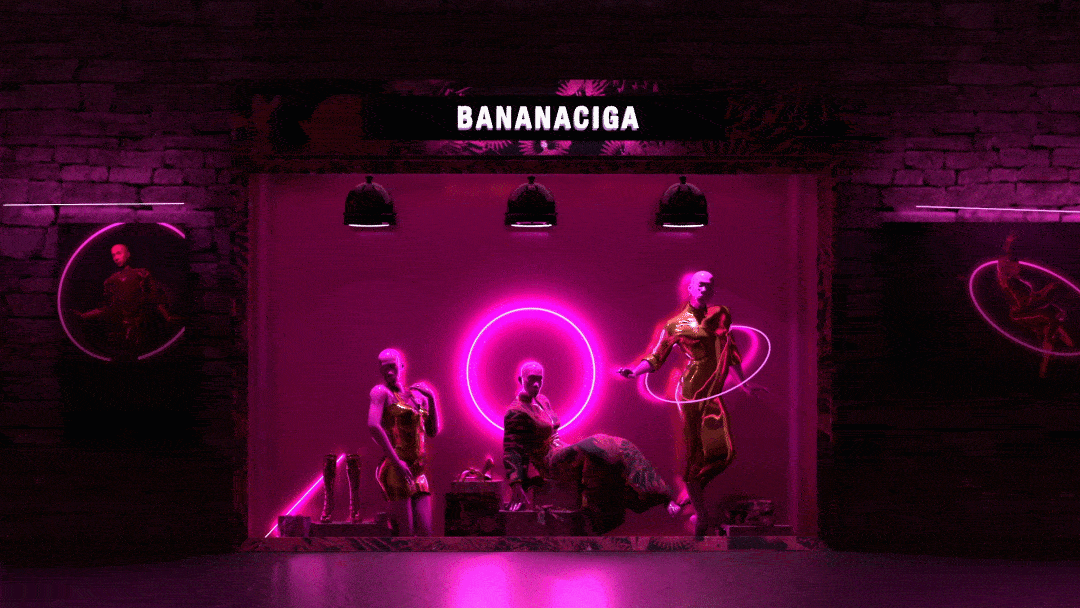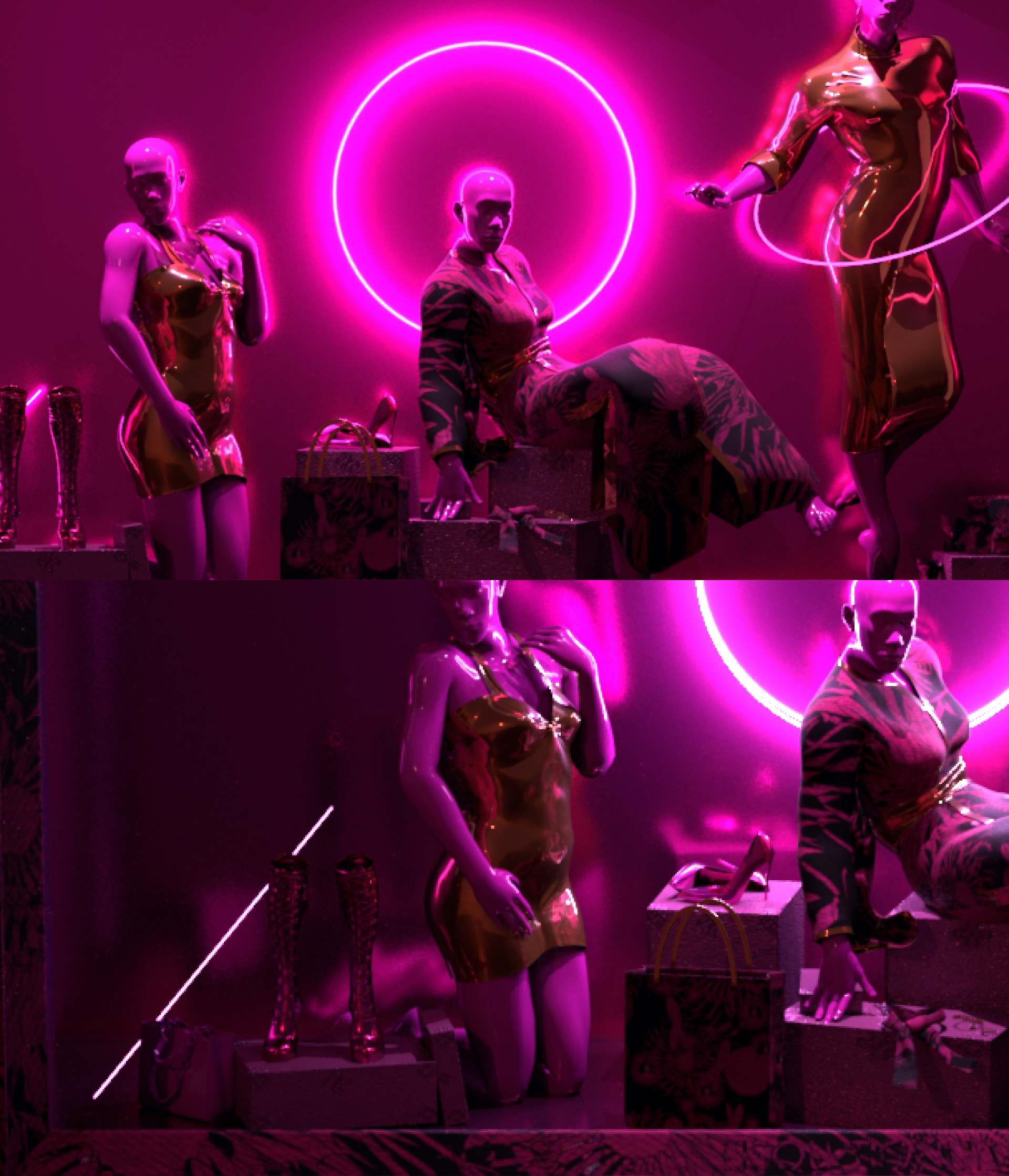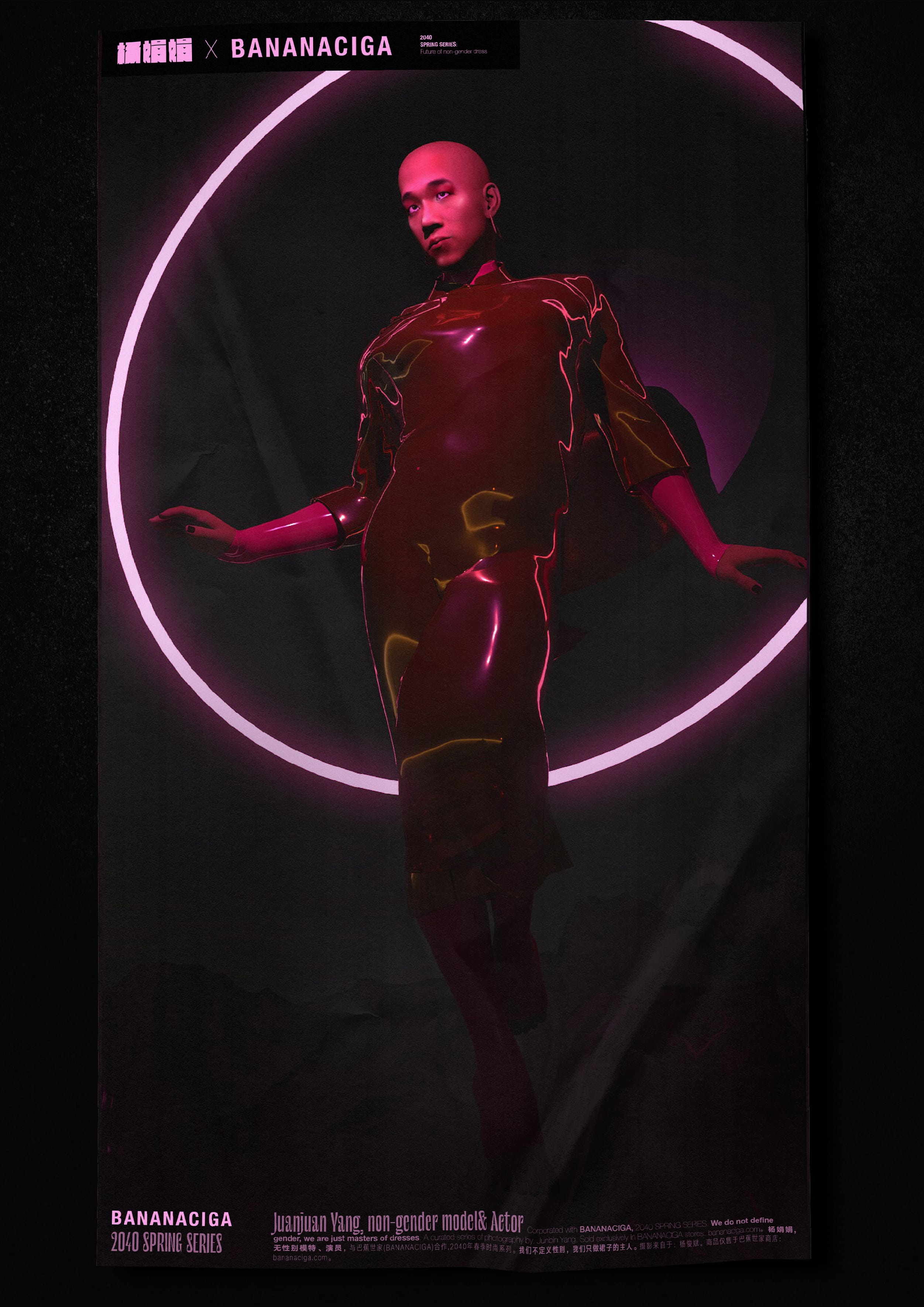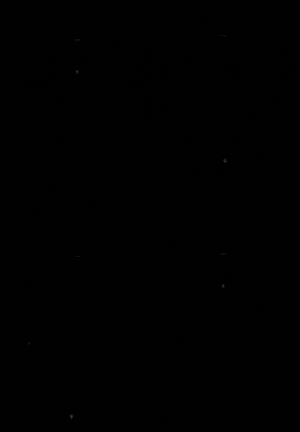 (2) Non-gender tag challenge

无性别网红杨娟娟的塑胶紧身衣是无性别的标志之一,娟娟希望大家勇敢做自己,穿自己想要穿的服饰,不要被性别所约束,发起了无性别标签挑战。

参与者要穿上娟娟的代表性骚粉色紧身塑胶衣,摆出自己最符合自己的姿势,拍摄一组艺术照。

Yang Juanjuan's plastic tights are one of the symbols of asexuality. JUANJUAN hopes that everyone can be brave and wear the clothes they want to wear without being constrained by gender. She launched the challenge of no gender label in the social media.

The challengers should put on JUANJUAN's representative pink tight plastic clothes, put on their best posture, and take a group of art photos.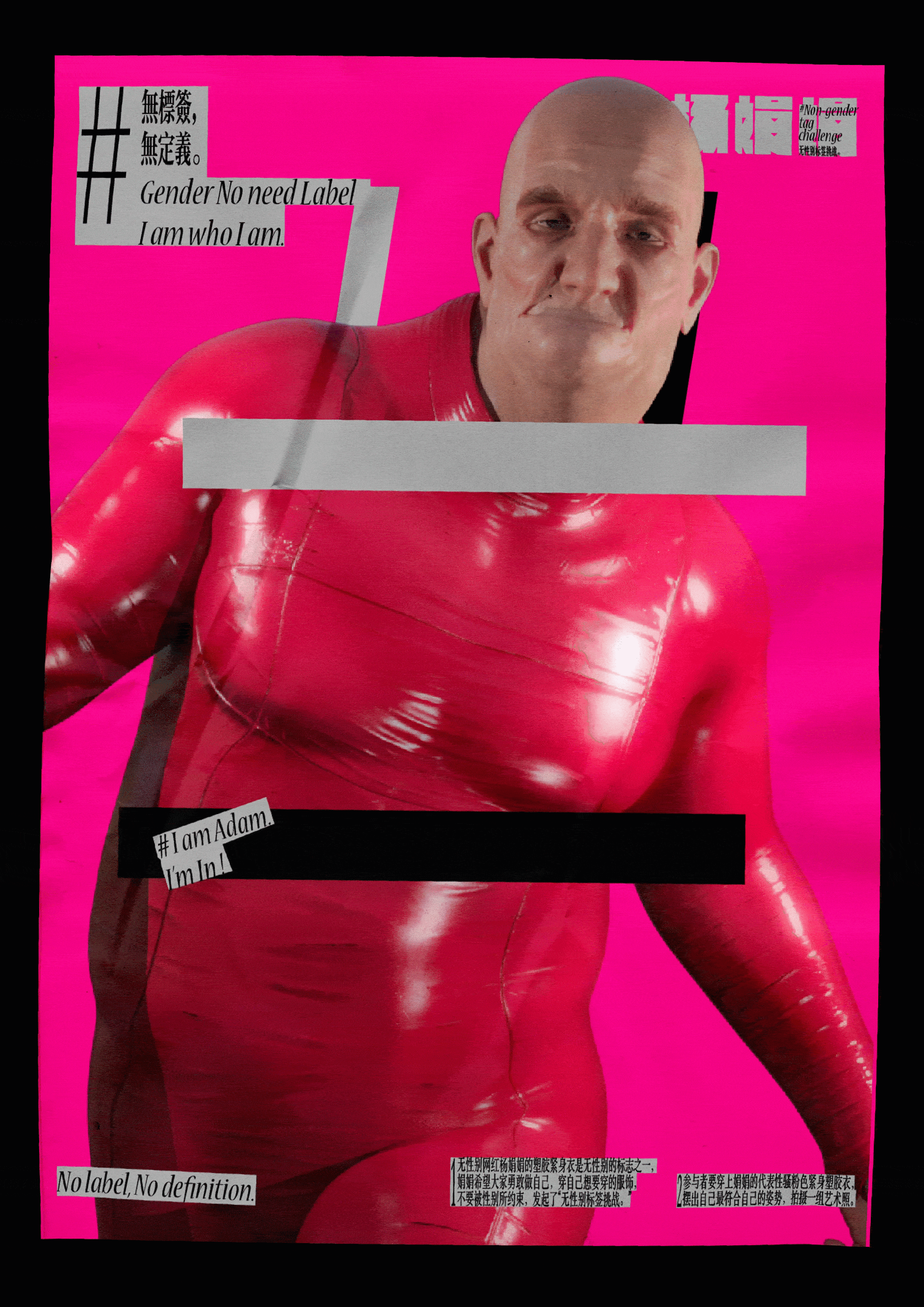 (3) BALAAR X Yang Juanjuan

2040年依然有一些人会依然认为男性要穿男性的服饰,女性要穿女性的服饰。娟娟希望大家勇敢做自己,穿自己想要穿的衣服,不要被拘束。在无标签挑战中,娟娟让所有不同的人穿上娟娟所独有的骚桃红色连体紧身衣,涂上指甲油,摆上自己喜欢的姿势,加入到这个快闪中,希望大家敢于表达自己。

In 2040, some people will still think that men should wear men's clothes and women should wear women's clothes. JUANJUAN hopes that everyone can be brave and wear the clothes they want to wear without being constrained. In the challenge of no label, Juan Juan let all the different people wear the unique peach red conjoined tights, painted with nail polish, and put on their love posture, and join this flash. I hope you will dare to express yourself.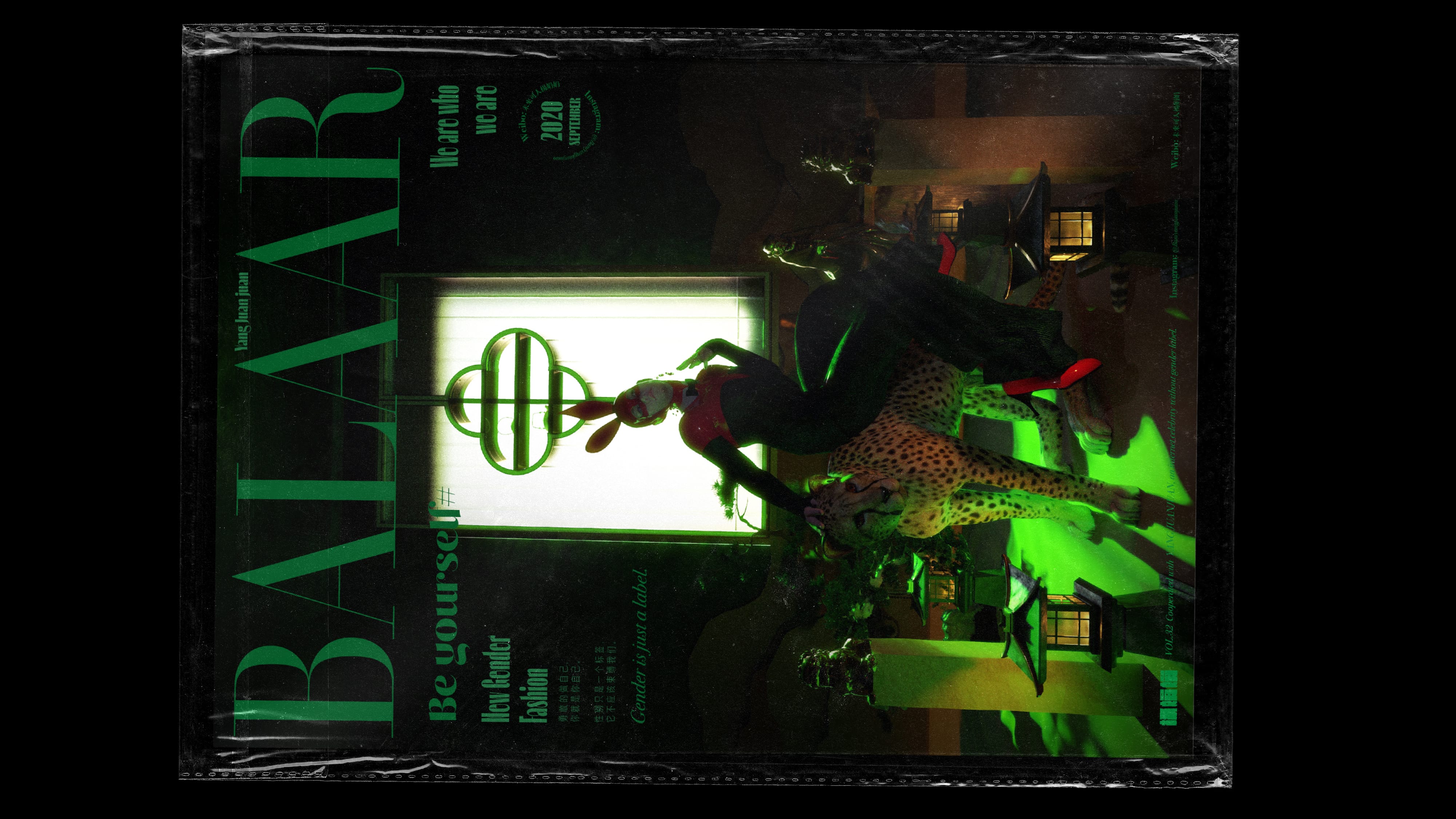 (5) Juanjuan's black friday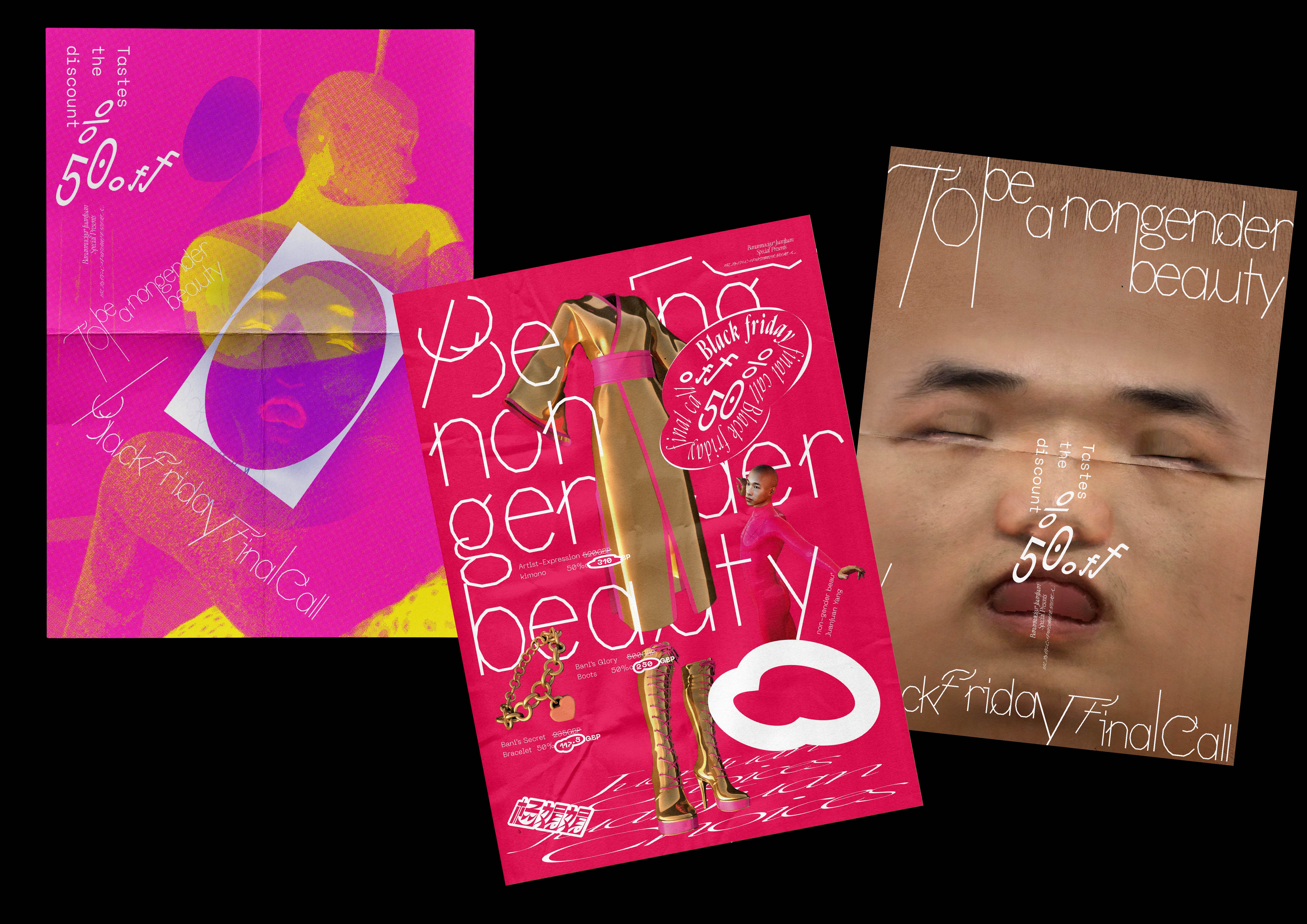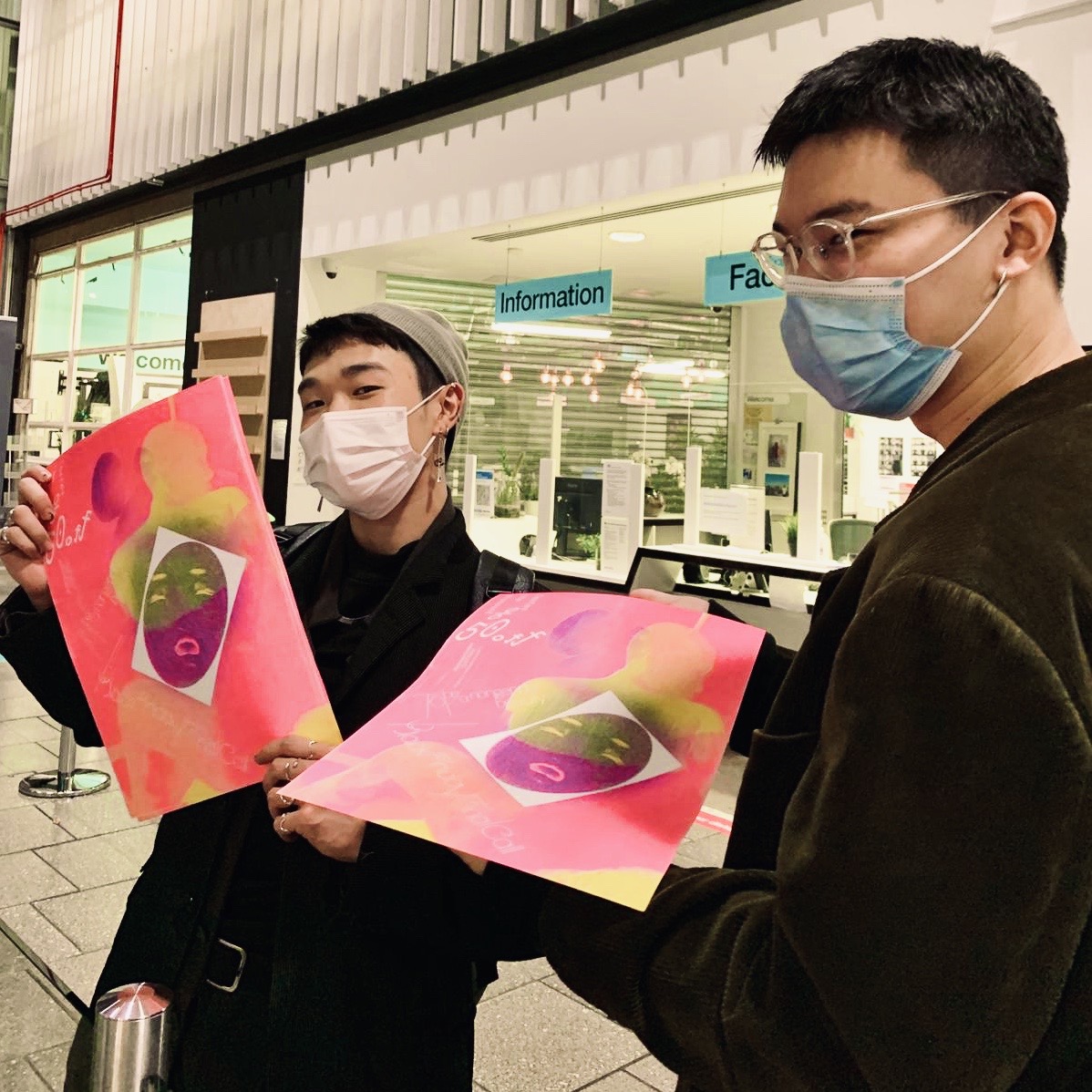 (6) Juanjuan necklace and art handbag